We dry clean all garments on site using a range of methods that best suit the garment or item being processed, together with a personal and friendly service for all your dry cleaning needs. All garments are hand finished to the highest industry standards.  We press everything on site using professional specialised equipment.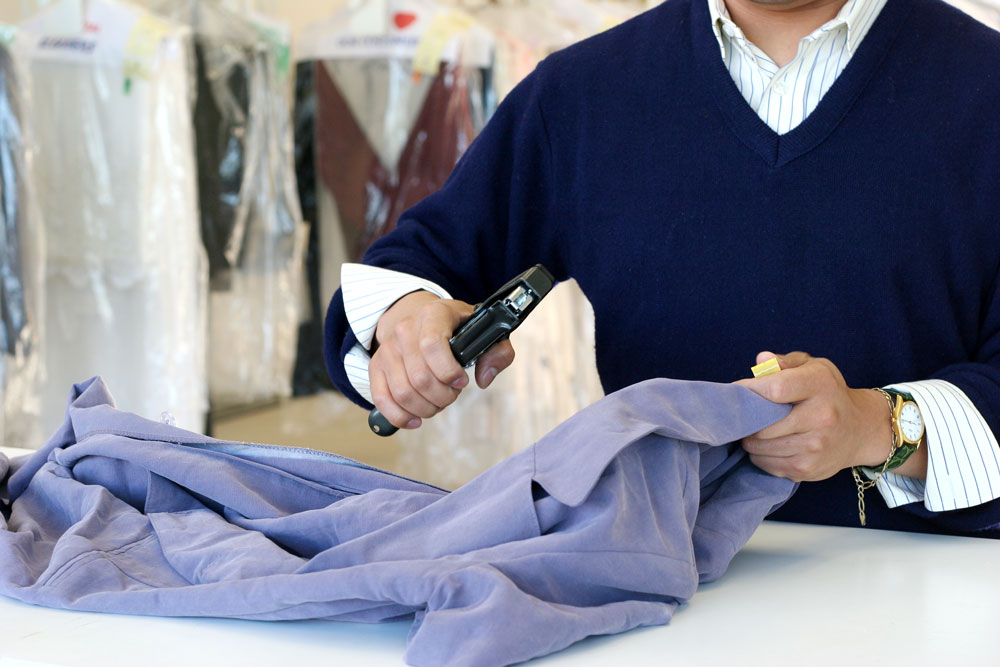 The process of dry cleaning uses chemicals to remove stains and soils from fabric in favour of using water. Dry cleaning has the ability to dissolve grease and oils effectively in a way that washing in water simply cannot achieve. A wide range of fabrics such as silk and wool can shrink and distort or even lose colour when washed in water.  Dry cleaning is a gentle process for delicate fabrics.
We remove stains using commercial cleaning agents and can remove bacteria and germs.
We also provide contract cleaning for all types of businesses and can cater for all types of jobs, please do not hesitate to contact us to discuss your needs further.